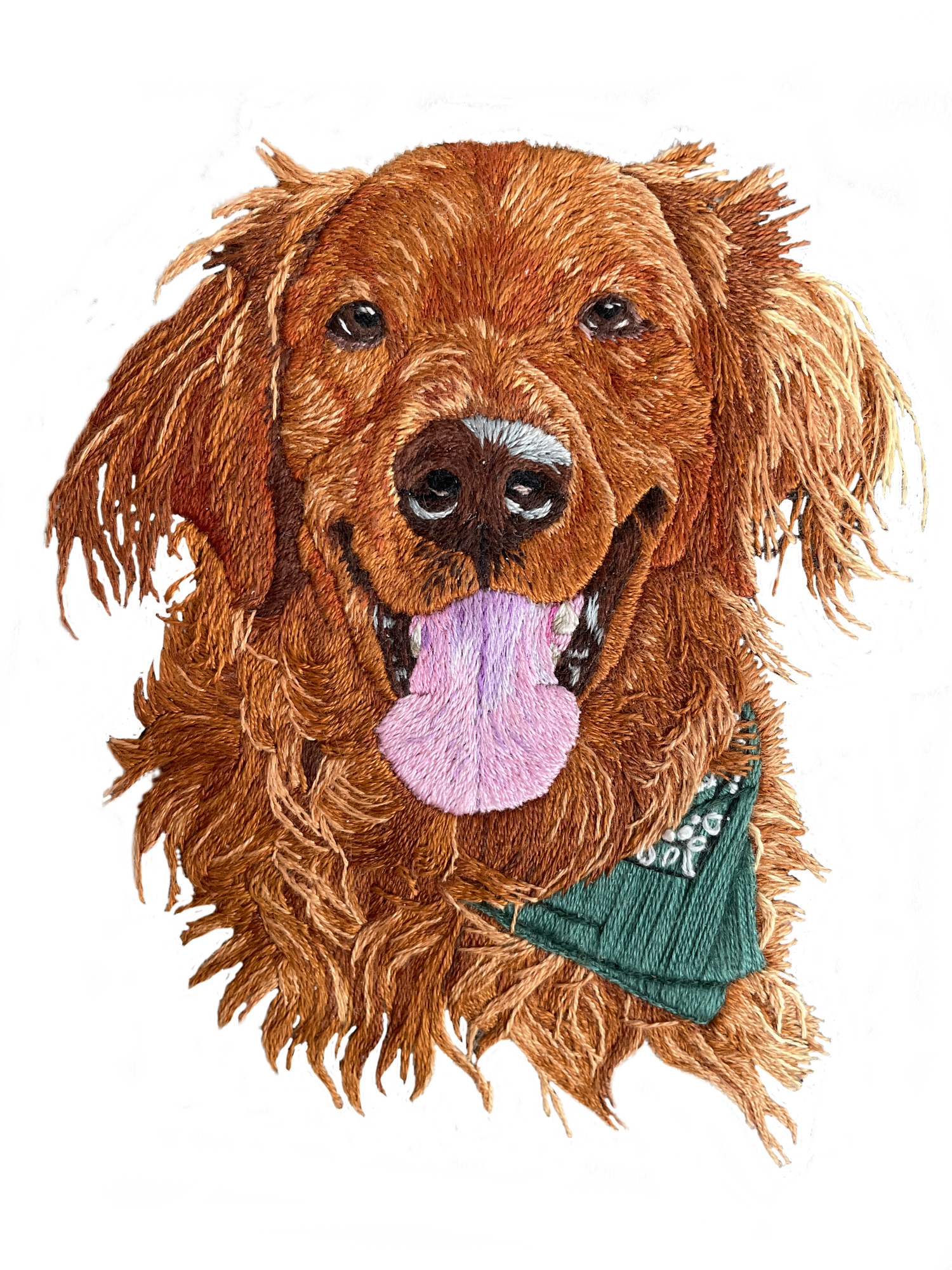 Commission A Embroidery Animal Portrait
Pet Portraits are a great remembrance gift to that special person that has lost their beloved fur baby or simply a portrait of your favorite friend to gift to yourself or someone special in your life.
All portraits are hand embroidered with care and they are OOAK.
Important Information:
* By creating a waitlist, I hope it will make easier for us all to plan ahead, and this way, I will be able to accommodate every delightful you and your furry friend.

* Please, plan ahead as the Holiday Season will be upon us again soon.

* Holiday Season is always busy and I tend to close commissions' spots around November.

* From May 2023, you are no longer able to buy Pet Portraits through my website, only through filling up the waitlist form, and if you filled it after spots are closed around October/November, I can't guarantee delivery by/for Christmas.

* Portraits are a patient and time-consuming handmade art, therefore I have limited spots to offer.

* Since I also take custom orders through pop-ups and other in person events along with my site, don't be disappointed if spots suddenly are closed.

* All companion animals are welcome. 

* All I need is a high quality photo of your lovely friend! Photo Guidelines are below.

* Handmade with❤️

* With smaller portraits options, I'm not able to embroider as much detailed as with the bigger sizes. So if you want a true more realistic portrait, I recommend going for a bigger size. For your reference, Logan's portrait above is 5" and therefore they look very much like painting.

* Right now, the embroidering time is around 3 weeks to 2 months plus depending on the animal I'll be portraying and on waiting orders.

* This is subject to change anytime.

* You can contact me with any questions
Here are some guidelines for your photo:
* Your favorite photo of your friend, clear without any blur.
* Close up, taken in natural light, without flash so there are no shadows upon his/hers cute face and if you wish, you can send me extra pics for fur color reference. 
* Their name as I like to refer to my new friend by their name.
* I'll be sharing on my instagram @myprettybabi_shop and if you wish not to have it shared, please let me know beforehand.
* All fabrics are Cotton or Linen and embroidered animals are made with COSMO or DMC 100% Cotton embroidery Thread
* DAYLIGHT PHOTOS ARE A MUST!
Good Quality Photo
Clear Photo in daylight with animal in focus
Animal's features are clear and fur colour is clear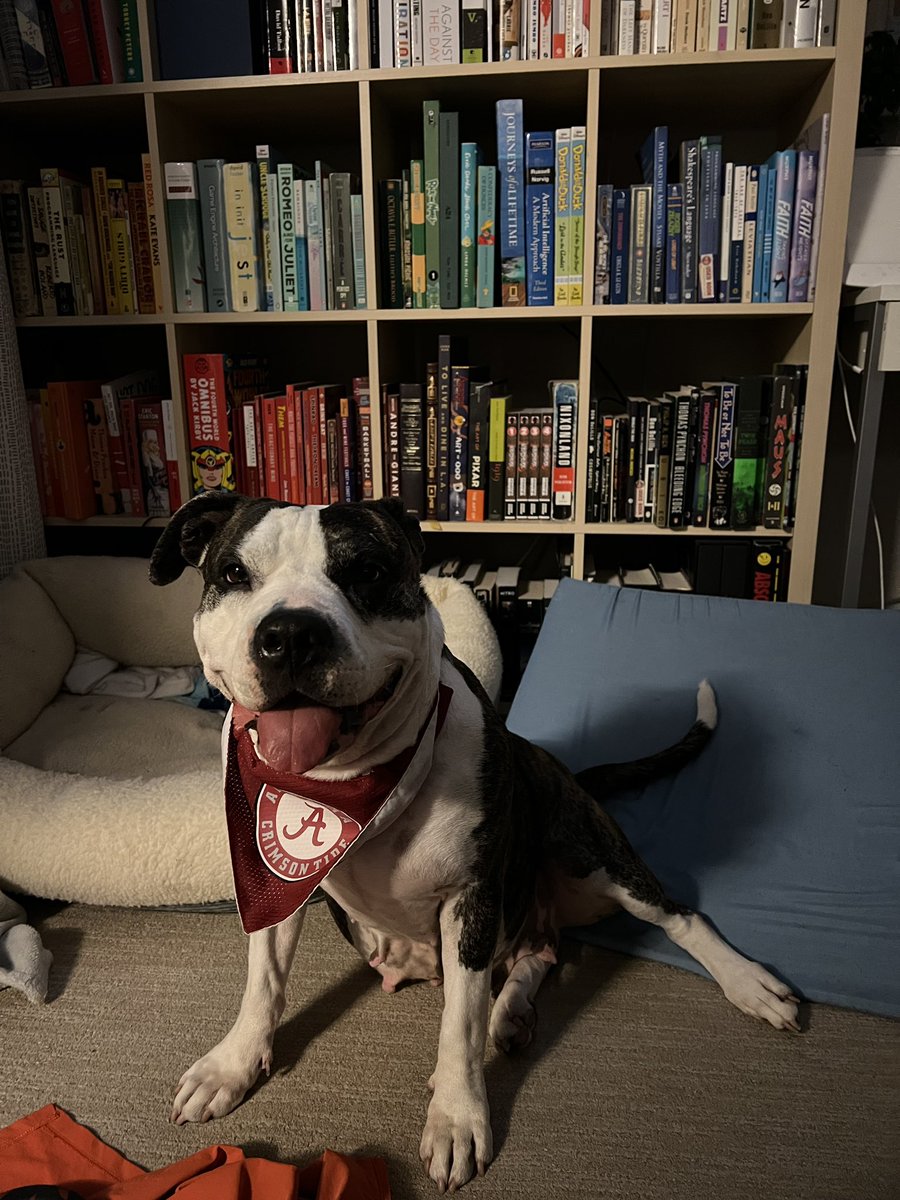 Bad Quality Photo (For Portrait Purpose Only)
Image is too dark and half of the face isn't visible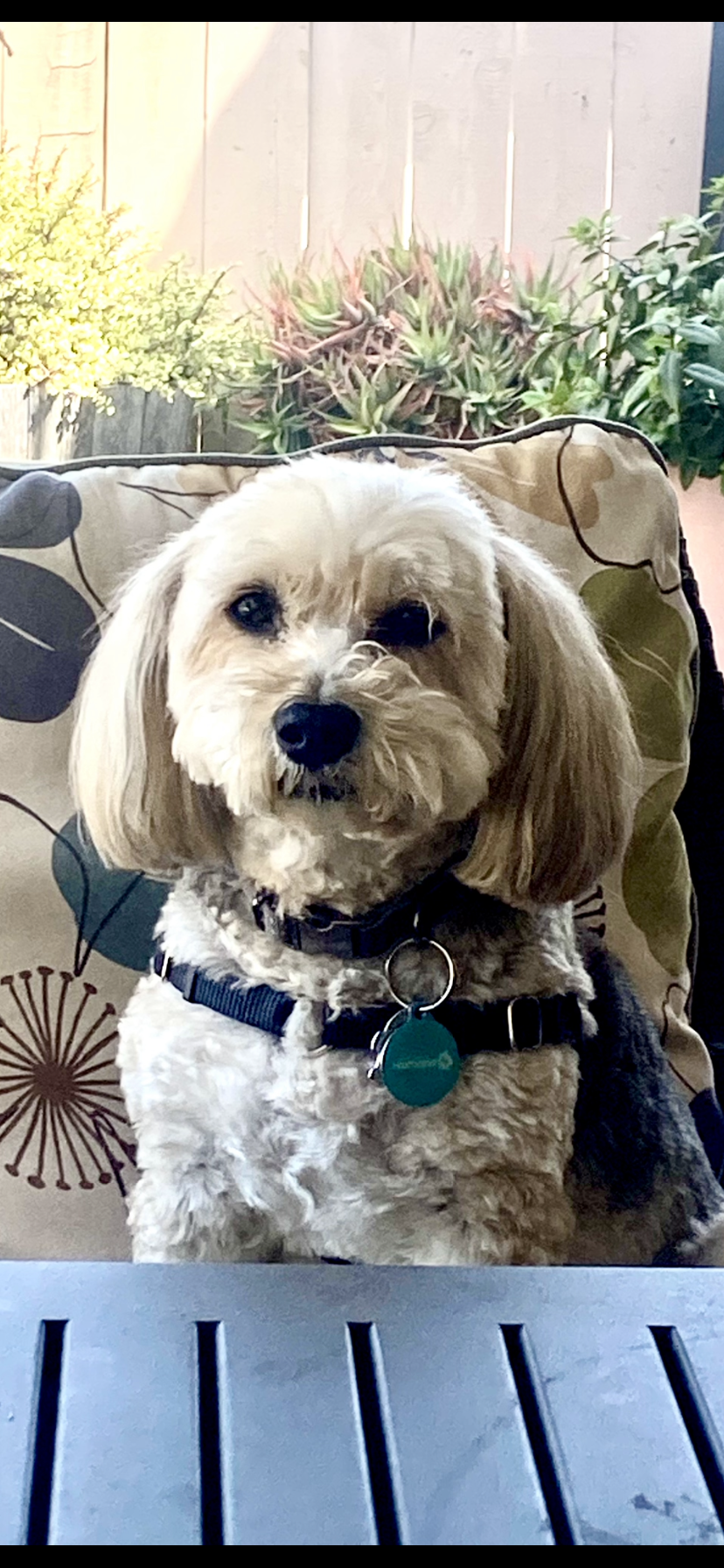 Image is too grainy and pixel Eyes are not very visible and fur colour is off.
Pet Portrait Custom Order Options:
* All pets are welcome
* Any Metal, Wood Pendants or 1" Christmas Ornament from $295
* Brooch $200
* 3 " White Mini Frame $400
* 4 x 4 White Ornate Frame $600
* 14 mm Stainless Steel Earrings or Cufflinks $150
* Sizes can be customized and prices will vary accordingly.

See below for a comprehensive price list.
Custom Sizes $:

Nurge Beechwood Embroidery Hoop 8mm 130mm ( 5.11") - $750
Nurge Beechwood Embroidery Hoop 8mm 160mm ( 6.29" ) - $950
Nurge Beechwood Embroidery Hoop 8mm 190mm ( 7.48") - $1150
Nurge Beechwood Embroidery Hoop 8mm 220mm ( 8.66") - $1350

All prices above are for 1 pet only. 
All portraits will be displayed on a Nurge hoop of chosen size.

Prices for 2 friends in the same hoop:
Nurge Beechwood Embroidery Hoop 8mm 190mm ( 7.48") - $1650
Nurge Beechwood Embroidery Hoop 8mm 220mm ( 8.66") - $1850

Additional charges
Decorative Frame $15 (subject to availability)
If you prefer, I have opened the option for you to bring your own frame. NO extra charges.
Maybe you have  a frame that was given to you by a loved one. I can use it and frame the portrait in it for you. 
For any custom order, I'll create a RESERVED LISTING just for you and upfront payment is expected. 
No refund for Custom Pet Portraits or any custom order. (I'm sure you understand why)
Prices do not include tax
Free shipping for all US orders