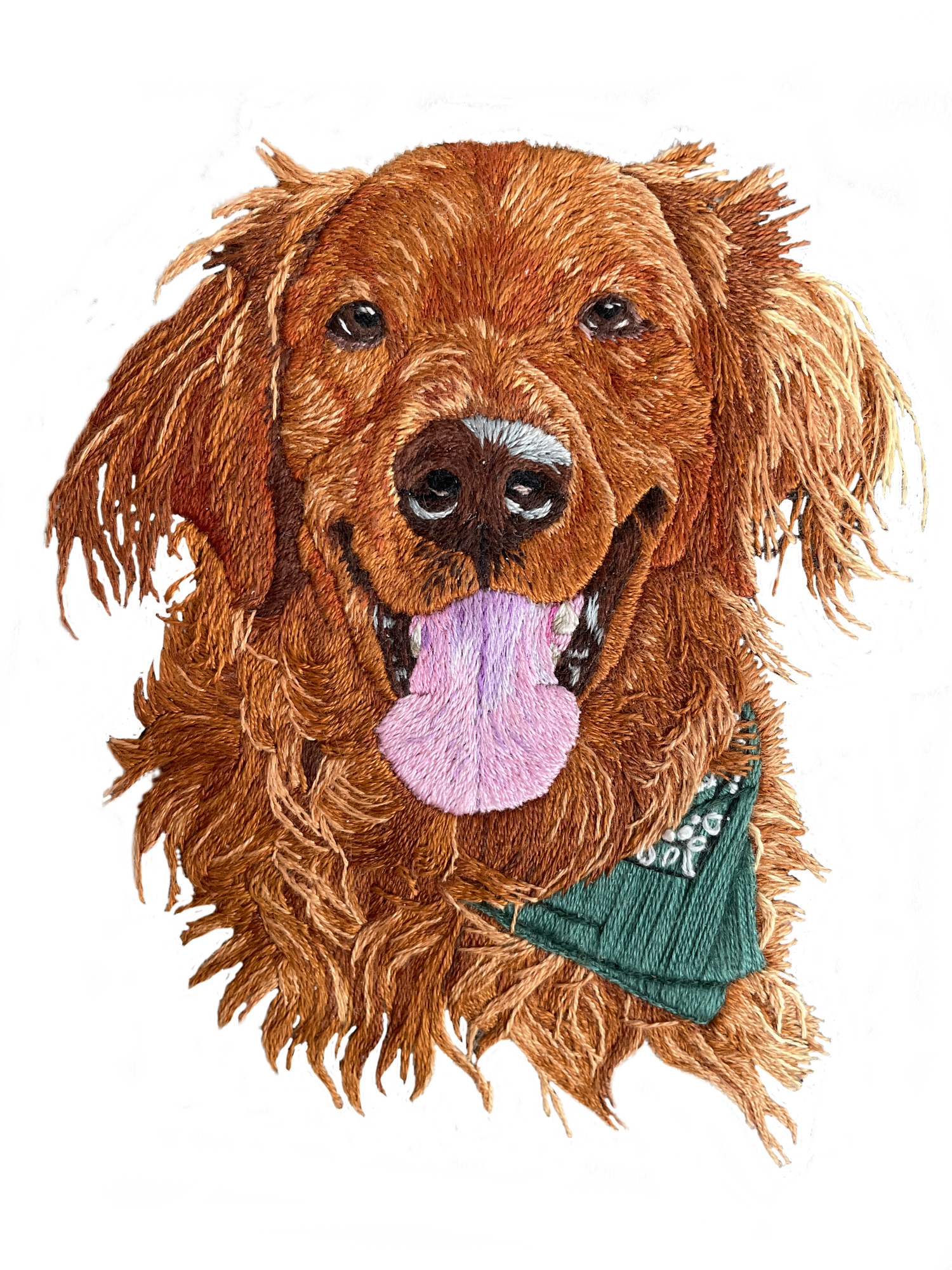 Past Custom Embroidery Portraits
IMPORTANTE UPDATE: 
For framing options, visit custom embroidery portraits.

Custom sizes are also available upon request.

Prices for custom sizes will depend on sizes and number of friends portrayed.

Please, note that my skill level is now much better (Top pics are more skill accurate)
Some of the animals' pics are not the best quality and not ideal however they are animals that have crossed the rainbow bridge and I was given multiple pics for reference.
(Refer to photo guidelines by clicking on individual portraits' options)
Trixie

Gel-E

Cosmo

Boo

Charles

Wedding Flowers
Zusa

Arlo

Cookie

Scarlet

January Birthday Flowers

Bailey

Romeo

Maeve

Maeve

Osito

Betty

Frankee

Cooper

Leroy

Bo

Maxie

June

Bella
Wiley

Wedding Anniversary Flowers

Benny

Whiskey

Honey

Angel

Wedding Corsage

Wedding Bouquet

Westley

Scout
Cooper

Hiro

Teddy

Logan

Dillon

Angelica

Antonio

Chinks

Blossom

Lady Bast
Barnaby

Kodak

Charlie

Goldie

Max

Gertie

Carter and Finley

Nash

Cedar

Toby
Westley

Britney

Chewy

Girlfriend

Malachi

Ripley

Sherman

Susan

Toast